Living, Employment and Academic Planning (LEAP) Program
MSDB LEAP Program
Goals of the Program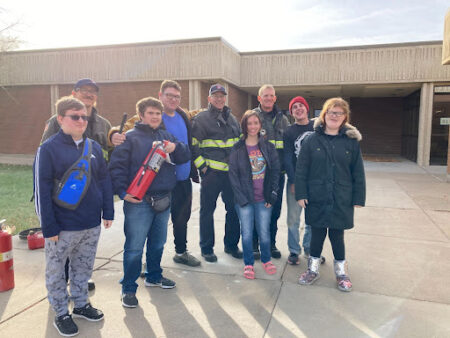 The goals of the LEAP Program are to provide a safe and productive learning environment in which participants have opportunities to exercise independence, experience individualized training, and foster positive interpersonal relationships. Training is designed to enhance the participant's current skills in managing self, home, food, time, transportation, and money. Decision-making skills and the use of accommodations in the work/education environment are also addressed. Work experiences will be provided based on the interest of each participant. Unstructured and unsupervised time is built into the program to allow participants to learn to balance responsibilities, leisure activities, and interpersonal relationships.
Program Components
Participation – Participate in all parts of the program and gain experience in a variety of areas.
Individual Goals – Set your own goals in the areas of independent living, employment, and academics. 
Training Sessions – Fridays are for training! Learn about adulthood topics from self-employment to taxes to planning a trip.
Community Work Experiences – try out various kinds of work to better learn your likes and strengths!
Community Involvement – Community activities, events, and volunteer opportunities.
Residential Living on Campus – Learn to pay bills on time while living on MSDB's beautiful campus in Glacier cottage. 
Independent Travel – Learn bus routes, how to use Paratransit, and plan your transportation.
For a more comprehensive view of the program check out our handbook. Please review Entrance To LEAP on page 4 for entrance requirements.
LEAP Handbook: Handbook
LEAP Application: https://forms.gle/JNu7HvbBtwApUMf69
If you have any questions please feel free to contact us at leap@msdb.k12.mt.us