Student Life Experience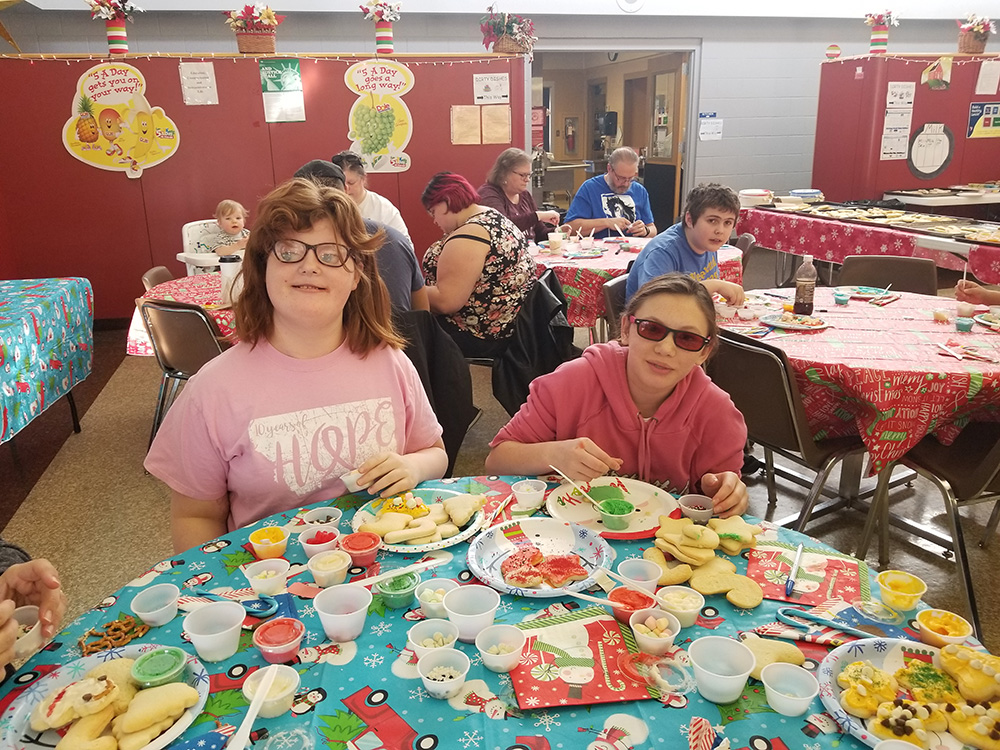 Students who live in the Cottages at MSDB have access to experiences that facilitate academic and social-emotional growth. There are many after-school clubs and activities in which students may participate, including:
Academic Bowl
Cane Club
Eagle Mount
Expressions of Silence (EOS)
Flying Hooves Club
Jogging Jokers
NAD
Special Olympics
Sports (at East Middle School, Great Falls High School, or Great Falls Central Catholic – depending on the sport)
Student Council
Visually Impaired Performers
Day students are welcomed to attend the Cottage program with permission from the Student Life Director until the after-school club or activities begin. Clubs operate on an as-requested basis.
Throughout the school year, there are special events and activities for residential students. The Student Life Program celebrates each student's birthday by hosting a monthly birthday party. Each cottage plans their own special outings throughout the year. Other Student Life events include:
Attending a University of Montana Griz Game – thanks to Griz Kids and the MSDB Foundation
Special Labor Day and Memorial Day activities
Annual Super Bowl party
Weekend Lunchners – a special late lunch/early dinner
Attending open captioned movies
Student Council end of the year trip
Student Council fundraiser dinners
Formal dinners for Thanksgiving, Christmas/Winter, and Easter/Spring
Cat/Griz game competitions
So much more
For more information about our Residential Student Life Program, please contact:
Student Life Director at 406-771-6120 (voice) or 406-205-0001 (videophone).
The MSDB Cottage Bulletin